The Element headphones are about pure expression of materials and processes.
Based on the infamous but utilitarian Sennheiser HD25 headphones, the Element headphones are a consumer take on a classic.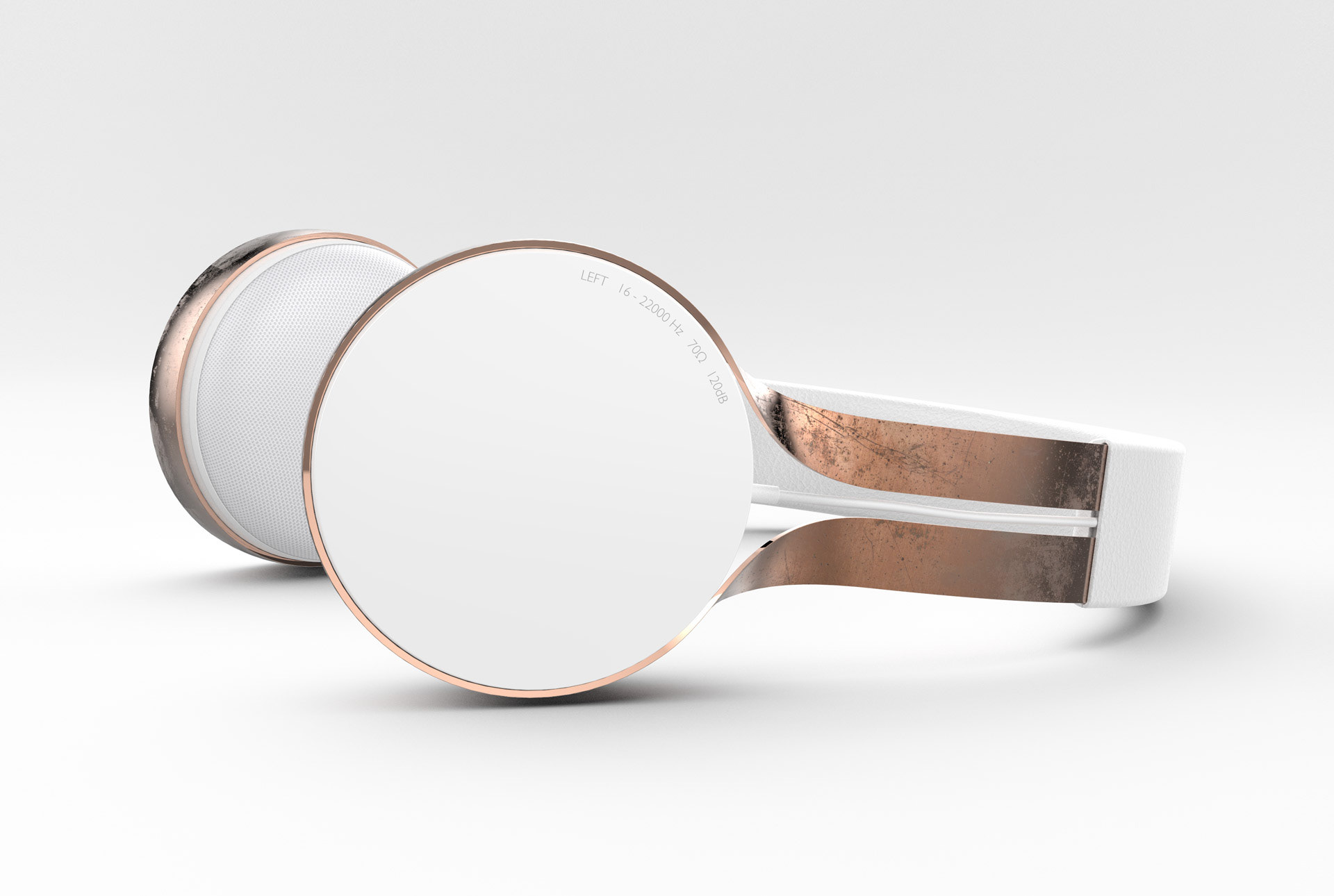 Distressed copper forms the medium for this colourway. The cradling band is pressed and formed from a single sheet with the cutting process exposing an untarnished edge.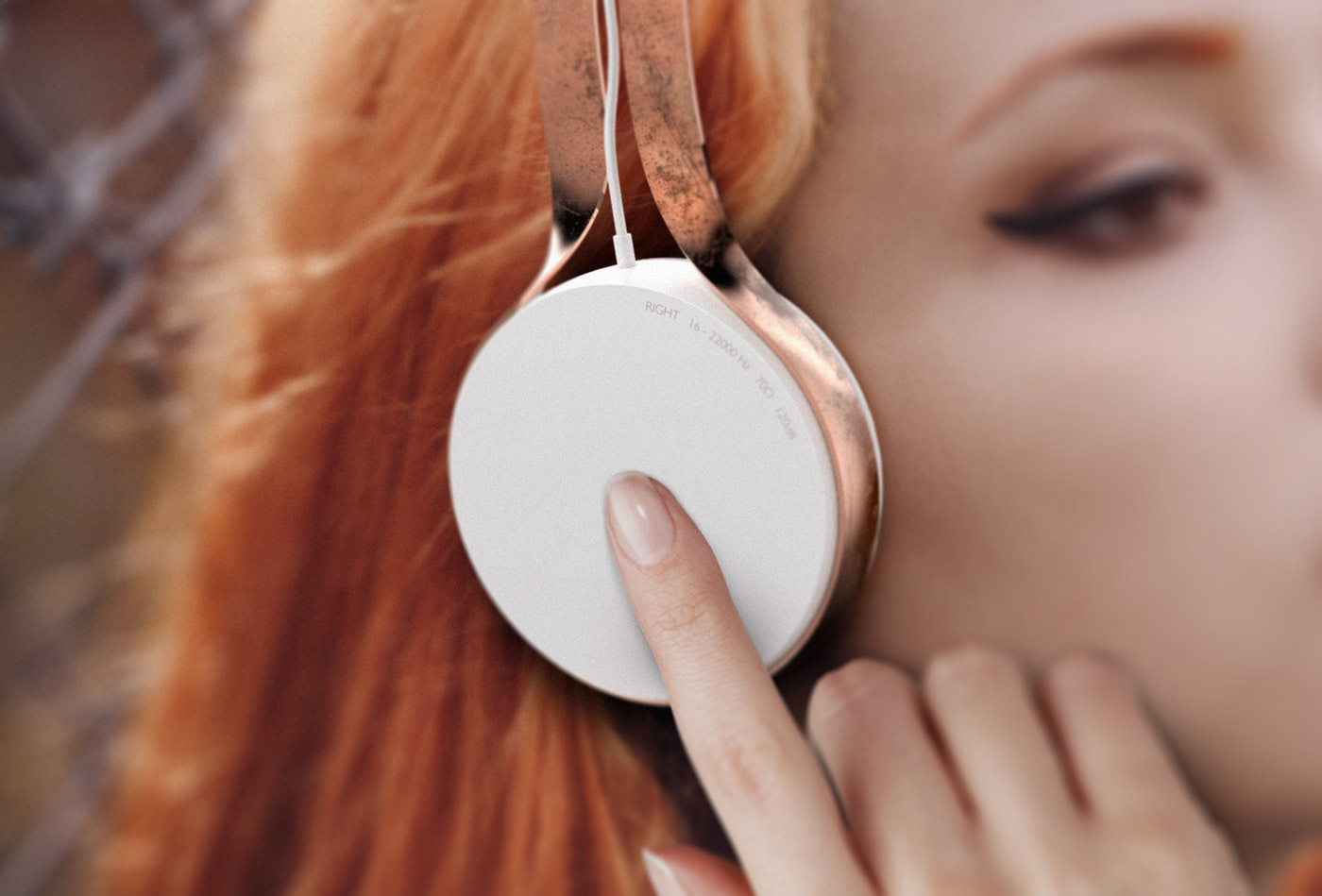 Touch sensitive cups allow for wireless gesture control.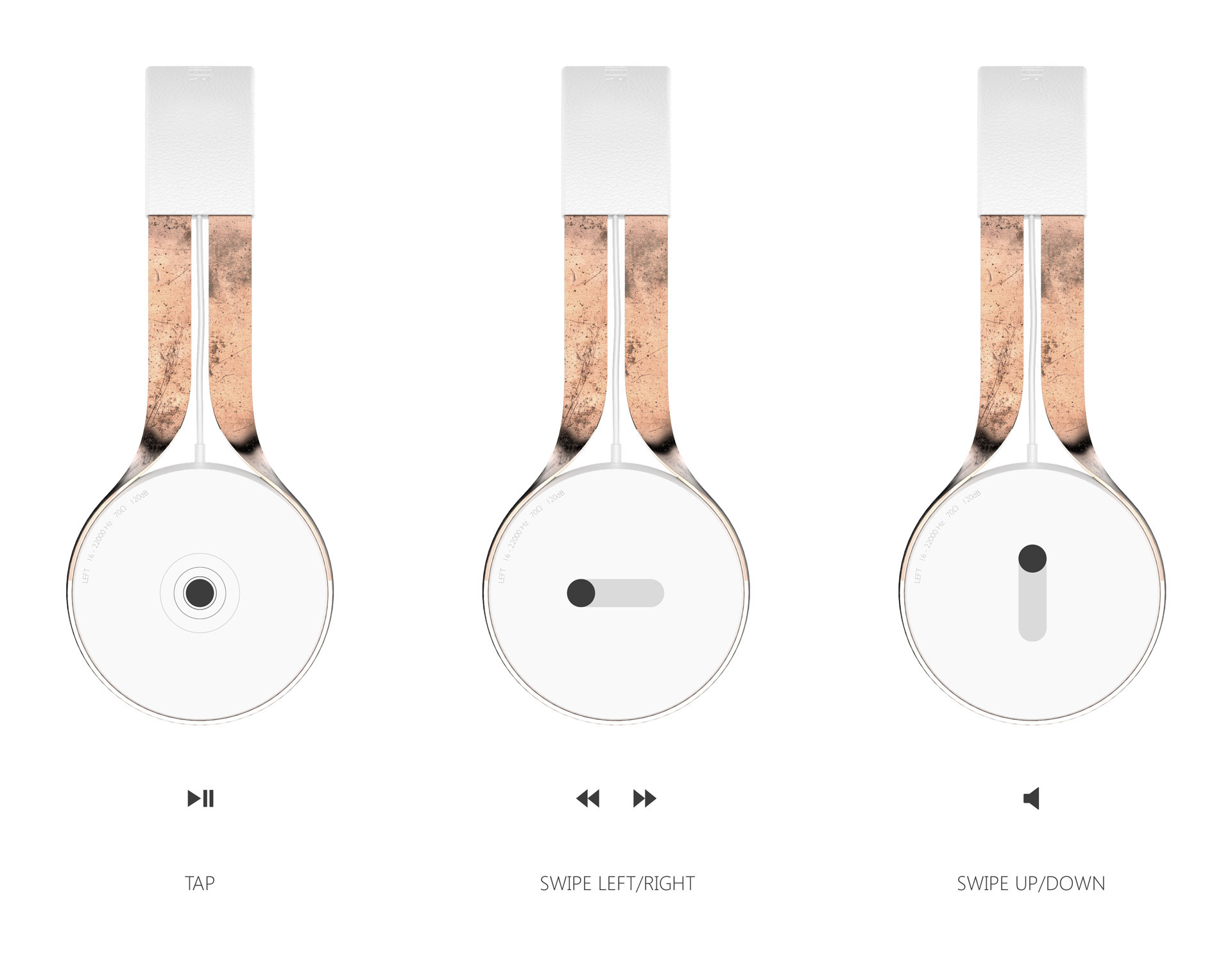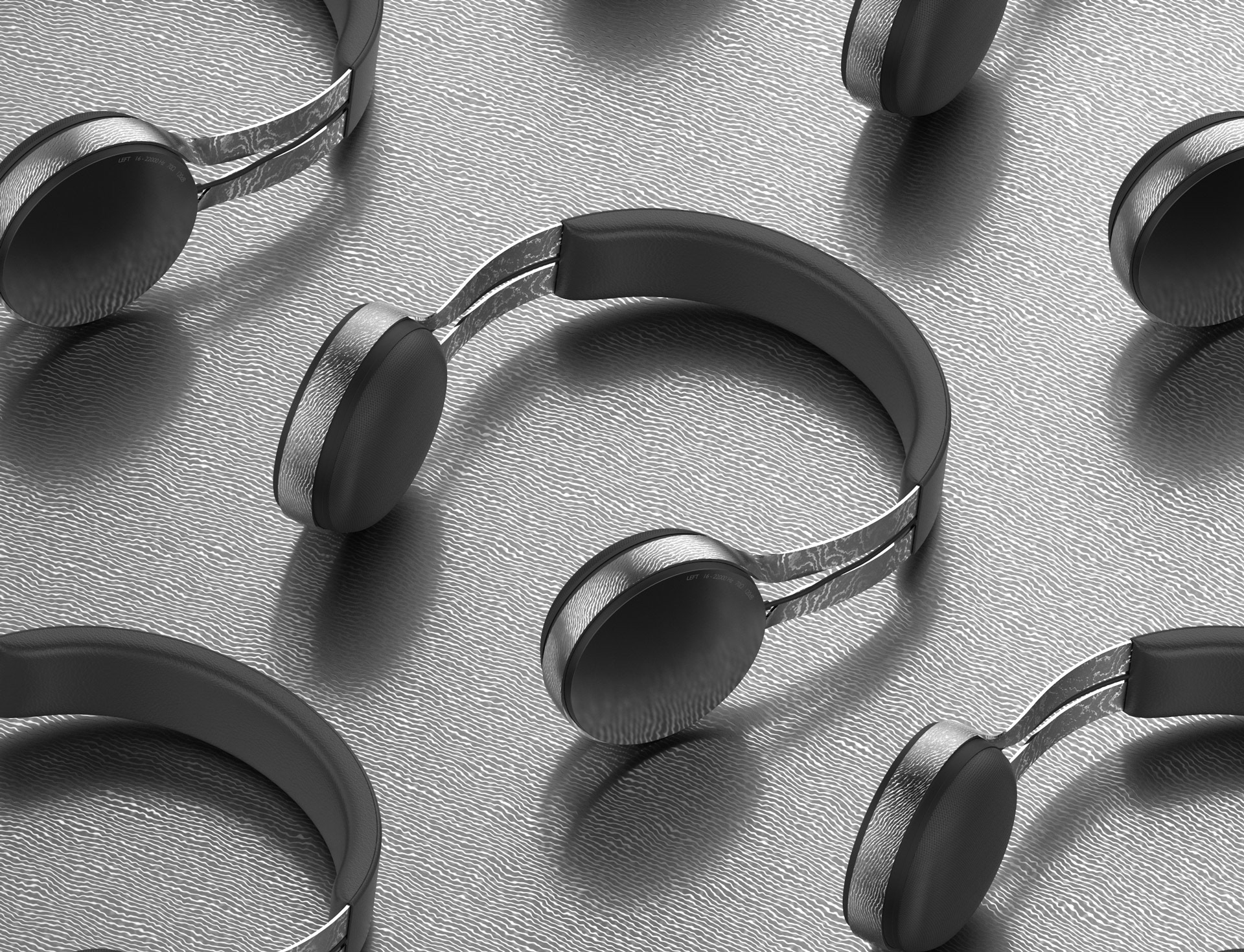 Damascus steel forms the basis of this colourway. It is created through forging hundreds of layers of steel together to form this unique patternation. The edge of the band is diamond cut and polished to create a sharp pinstripe detail.
The cups are created by sectioning a sphere. This creates a ball and socket interface between the cups and the band, allowing a degree rotational movement to help the headphones fit better.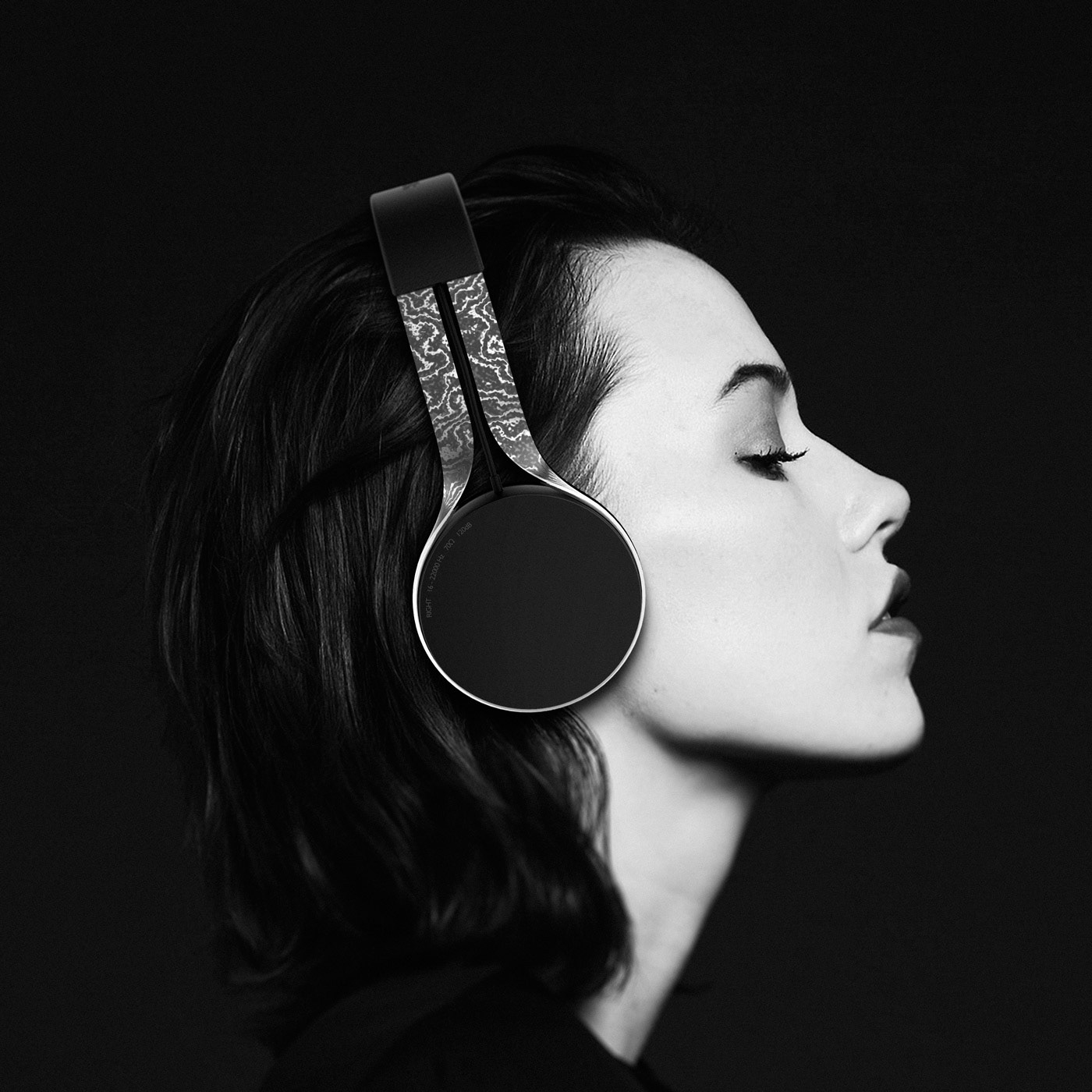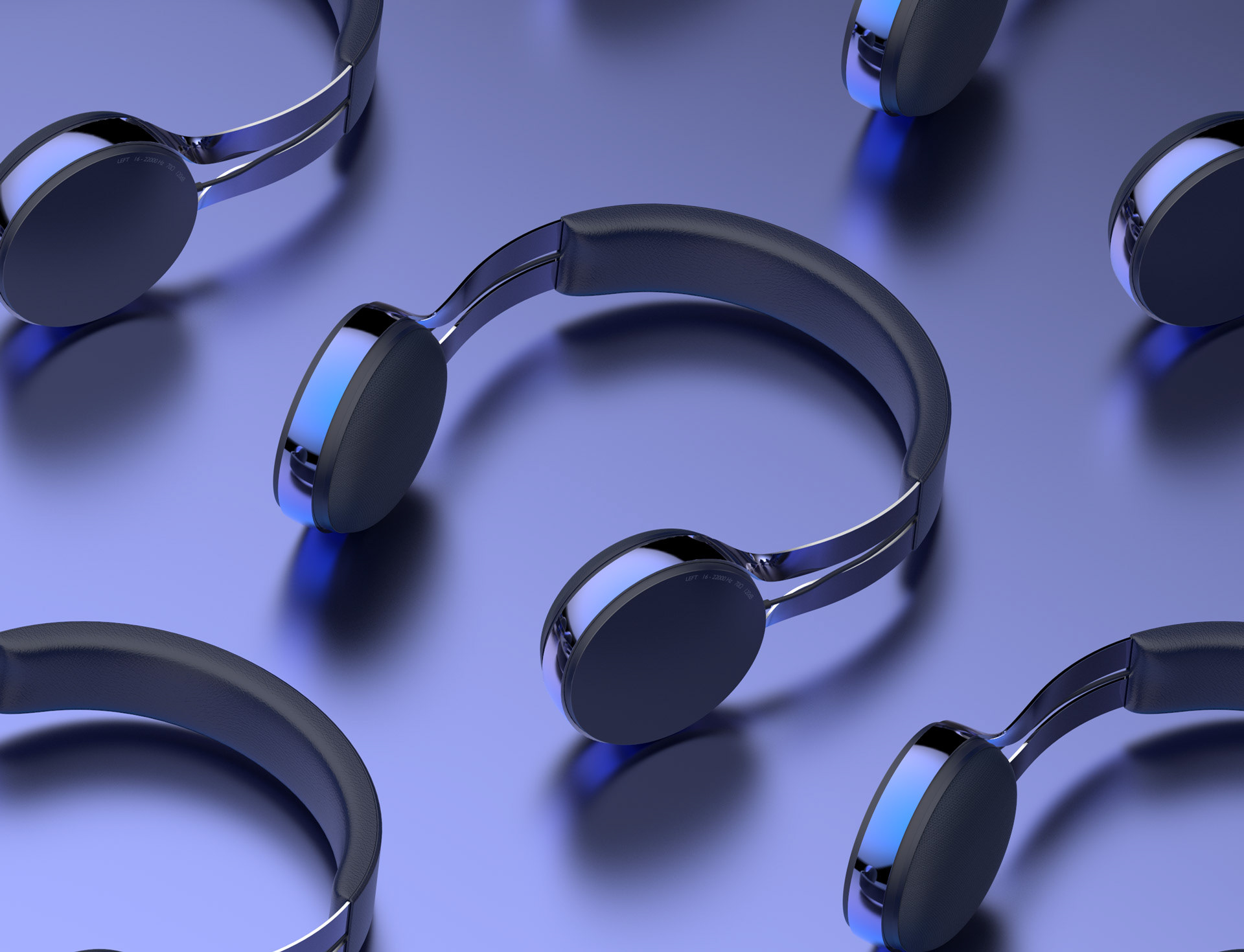 The final colourway is created through oxidising Titanium. This incredible process involves exposing Titanium to either temperature or current, creating a permanent surface coating. Like the Damascus variant, the edge of the band is diamond cut, revealing a pinstripe edge.